Recently introduced and ready for your First Holy Communion celebration this spring, here are several examples of First Communion Invitations.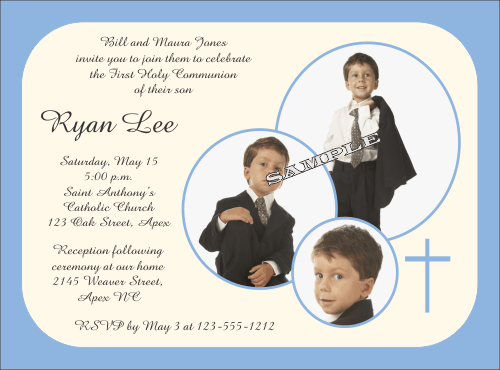 These are great!  You child's picture on their First Communion invitation. Show family and friends how your child has grown into Christian maturity when you invite them to your celebration.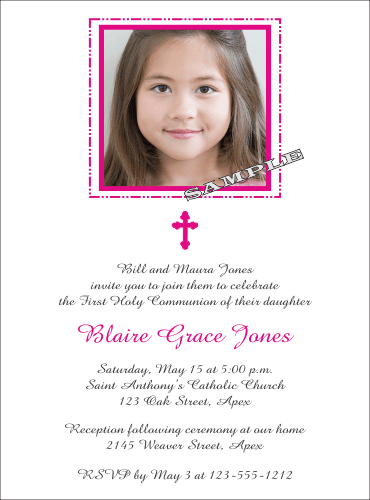 Each exclusive invitation is designed for you and available in your choice of colors, with your wording and photos.
A designer is assigned to work with you and will prepare drafts of your invitations until you are perfectly happy with the way they look. We won't print until you say "approved".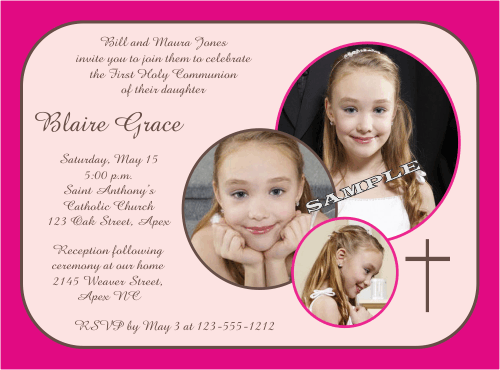 With our new "Love It" guarantee you get assurance that your invitations will be perfect.
Enjoy your child's blessed day and leave the worry about your invitations to us.
P.S. If you are in a hurry choose the Rush option and you will get your invitations faster than anywhere else – orders placed on a weekday morning ship the same day, orders placed in the afternoon ship the next weekday.
P.P.S. If you don't see an invitation design that you like, ask for a new one! We will work with you to get the perfect invitation for you and will gladly add your idea to our collection.
P.P.P.S. What are you waiting for? Order some First Communion Invitations now.
Recent Related Posts