I stumbled upon the website TargetMap.com and was curious about how many places PolyGraphics.com has customers – how many towns across the nation have ordered from us.
After a quick database query to pull unique zip codes (if we have shipped to a zip code many times, I only got the zip code once). The total zip codes came to over 6000!
I fed the data to TargetMap and here's what came out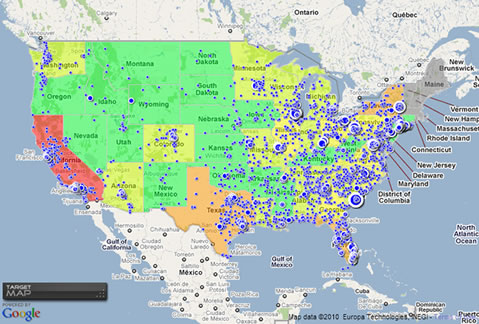 That's not bad for a little 'ol shop in Apex, NC.
Can we ship some invitations to you?
We'd be happy to.
P.S. Do you live outside the United States?  We'll ship to you – via USPS Global.
P.P.S. You can also have personalized note cards, return address seals, response cards, and more from PolyGraphics.com
Recent Related Posts
Invitations for Procrastinators