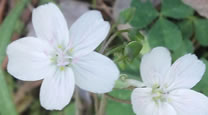 Earth Day 1020 is fast approaching… it's Saturday, April 22, 2010.
I encourage you to do your best every day to re-use and re-cycle as much as you can.
Poly Graphics works every day to not add to landfills.
The paper we use to create your invitations is from companies that support sustainable forestry programs like the Sustainable Forestry Initiative or FSC – Forestry Stewardship Council (The Independant Assurance for Responsbile Forest Management).
Poly Graphics recycles about 97% of our waste. We re-use newspaper and re-use packing 'peanuts'. We recycle our used toner cartridges and replacable printer parts. We do all that we can to minimize waste and keep our extras, proofs, and trimmings out of the dump. We re-use shipping boxes that are in good shape. If we can't re-use a box, we recycle it. Even with all this effort, there are some things we have to throw away because our town does not accept them for recycling.
Eveything that we can recycle or re-use we do recycle or re-use.
P.S. Like Kermit the Frog, sometimes it's not easy being Green.